BEAUTY & HYGIENE
Top Beauty Products Online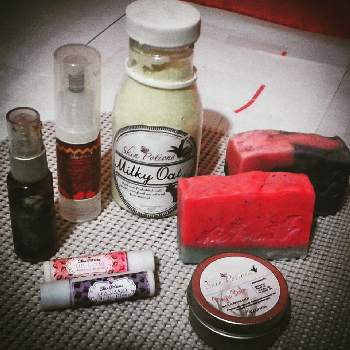 "Ya know what I do almost every day? I wash. Personal hygiene is part of the package with me." 

~Jim Carrey


---

Man alive!

We went to do some preliminary research on the top beauty products online to create this section of our site.

We found literally thousands of creams, potions and elixirs which promised to give you younger looking skin, get rid of wrinkles forever and make you beautiful.
Do people actually buy all this stuff?


---

Got a riddle for you:


What is the difference between this: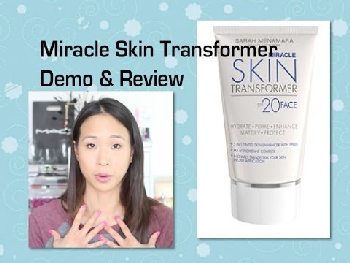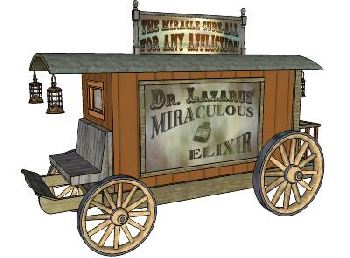 ---

Answer: About 120 years  :)


---

But seriously folks, save the money. There is no magic formula which will in any way alter your skin enough to make a difference. Makeup and cosmetics can cover blemishes and enhance your features; however nothing can actually make your skin younger!

I have never been a "beauty seeker", a sucker for every new skin product, secret anti-aging potion or super diet that comes along.

We both feel pretty much that time marches on, and age takes its toll. And we live with that. Neither of us has ever dyed their hair, gone under the plastic surgeon's knife, or sported a wig or toupée.
Heck, I rarely even use makeup.

So, if you landed on this page looking for the top beauty products online, you won't find much here. There are tons of websites out there ready to suck up your hard-earned cash. (I guess we should have just called this section "Top Hygiene Gadgets Online").


---
Top Beauty Products Online
High-tech Grooming Aids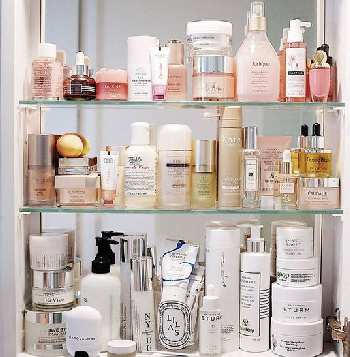 Although we don't fill our medicine cabinet with useless lotions, potions and elixirs, we do recommend just a few excellent self grooming aids.
Click here to see what high-tech devices we do use and advise.



---
High-tech Bathrooms
Got Money to Burn?
Although we personally have never installed or used any of the high-tech bathroom equipment below, we thought it would be fun to take a look at the crazy fixtures and gadgets now on the market.
If you've got the money and you're in the planning stages of building a luxury house, you might want to consider some of these. We feel they are overpriced, unnecessary and even a little silly. 
Just for fun:
The Space Age Potty
For five grand, you can do your business in style!

The Toto Neorest Toilet features automatic lid closer, hands free flushing, a heated seat, self-cleaning bowl, bidet (cleaning spray front and back) with warm-air bottom dryer, and even a remote control (?)

---
Can't leave the TV for 10 minutes?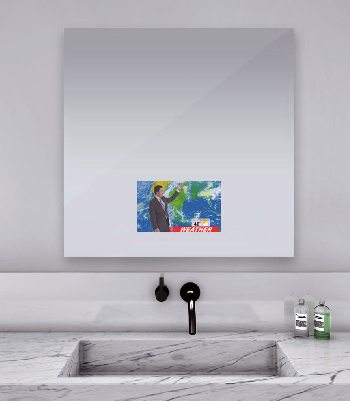 Then spring for about $3K and install one of these vanity mirrors with a built-in 15 inch TV screen. Even has a remote control; I wonder if it floats.

---
Uber Clean!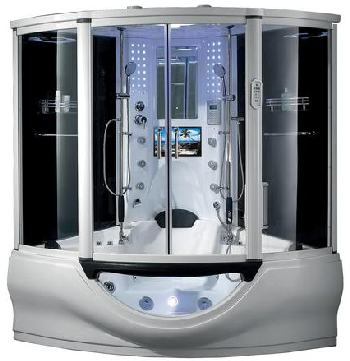 Only $6,500 will hook you up with the Superior MayaBath Steam Shower.
Wow... not sure if I'd ever come out...

Stand up and it's a rainfall shower/steam sauna; sit down and you are in a whirlpool heated bathtub with massage jets and foot massager.

Bluetooth MP3 player/FM radio with surround sound speakers
Digital TV set
Touchscreen shower controls
Ozone sterilization
Waterfall inlet
Water-resistant remote control
(Free shipping, haha)


---
Sink Tour

And we have always enjoyed taking a peek at the latest artistic and futuristic faucets and sinks: