Why You NEED This
"Cool Gadget Guide"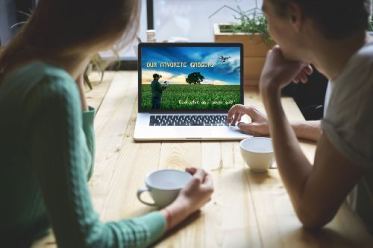 We hoped that our website banner above would snag your attention, so you don't miss out on our cool gadget guide, one of the most delightful and informative new websites on the 'net.
I absolutely guarantee that if you explore with us a little while, one of our articles or featured items will enhance your lifestyle, save you time and work, or provide some much-needed fun during your much-deserved "down time".
Confused about how the latest high-tech gadgets work? Many of our pages are dedicated solely to helping you easily understand concepts like 3G, 4G & Wi-Fi, unlocked cell phones, 4k TV, routers, modems, home networking, Smart Homes and many more.


---
Stay On The Cutting Edge
New technology and electronics are developing so fast, progressing so quickly, that you can hardly keep up! Are you afraid you might miss out on that:
Perfect tool
Unique gift
Clever electronic device; or

Irresistible toy

...you've been waiting for (but didn't know it)?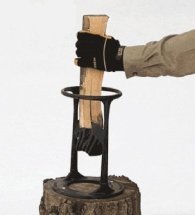 You've come to the right place! Here at Our Favorite Gadgets, (a comprehensive Cool Gadget Guide), we work hard every day to bring you the cream of the gadget crop!
We do all the surfing and searching, comparing and testing, so you don't have to. We continually tap into over 4 dozen "gadget websites" and cull the crap from the elite... just for you.

In fact, Bobby, our UPS man, visits so often, it sometimes feels like Christmas morning around here.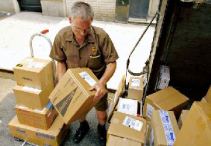 ---
Why Should You Trust Us?
For each featured device, we provide photos, videos and descriptions and explanations so clear a child can understand. You will find:
Insiders tips and tricks
Truly honest product reviews
Home videos so you can see the item in action
How to acquire that coveted gadget for your very own
We are a small Mom 'n Pop operation, mature baby-boomers, with literally decades of experience trying out new household items, tools, equipment and electronics.

We believe we have at last come up with a fantastic combination of work-saving, comfort-inducing and entertaining GADGETS.
Yep, we live here in Gadget Heaven. And we wanted to share with you what works for us.

Most of the gadgets we feature we actually own and use, or our close friends and family do. If we do NOT have intimate, personal, hands-on experience with an item, we tell you so.

Thumbs Up!
About Our Recommendations
Most of the items posted on this website we actually own, use and recommend. Others we have seen in action and relied mainly on recommendations from our family and close friends.

Any we have not personally experienced, physically used or actually seen in action, we rely on multiple recommendations and independent reviews available over the Internet.

---
We code each gadget thusly:


We own and use this item and personally recommend it.


We have close contact with this gear by a family member or friend who owns it; they give it a thumbs up.

We relied on published information and reviews to recommend this item.

TIP
If you find one of our "Thumbs Up" on the site and can't remember what the color means, simply hover your mouse over it to read the clue. Try it above.
In fact, if you hover over any photo on the site, you just might find something interesting...


"Our Favorite Gadgets"
A Cool Gadget Guide-
It's For Everyone!
This site isn't just for young men searching for the latest video game; it's also for older folks looking to fine tune their household, professionals seeking a healthier lifestyle, young Moms needing help with infant care, bored children, or teenaged girls looking for that perfect birthday gift for their BGF.
---

In fact, you can see all the cool gadget guide categories we cover in the NavBar to the right or by clicking on one of the icons below:

---
---
---
---
NEW! READY-SET-GO !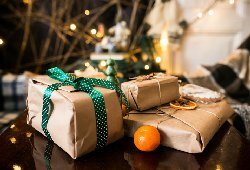 GIFTING 101
---

Enjoy Our Cool Gadget Guide!

P.S. Don't forget to sign up for our newsletter "The Happy Gadgeteer" below, and bookmark this page so you can stay up to speed with the latest & hottest in gadgetry and personal electronics.
LOTSA LINKS?
We use lots of links inside our website, because we don't want you to miss any of Our Favorite Gadgets. But the site is massive, so you may get a little disoriented as you click your way around.

So... to get a bird's-eye view of the entire website, click here: 
SITE MAP.
This site is also a fantastic resource of unique gift ideas for that hard-to-please friend.


---
"The Happy Gadgeteer"
Want to stay on the "cutting edge" of gadgets and electronic devices? Then please sign up for our free occasional EZine, "The Happy Gadgeteer".
Each issue will showcase the newest and greatest gizmos, toys and tools. There will also be articles explaining in easy-to-understand language exactly how the latest technology "works", and why an item might be just perfect for your needs.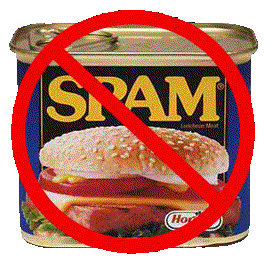 Provide your email address below with confidence! We promise to never sell or share your address with anyone else. We will only use it to send you "The Happy Gadgeteer", our free occasional ezine.
This is a "No Spam" Zone!